Upon entering freshman year of high school, I had the pleasure of joining not just the Drama Club…but the Drama Mafia.
Do not fear that my Chicago roots imply any kind of violence, but only a fierce devotion with a fun family of friends where I became "The Protégé."
A few trips to J.Crew was my first diversion into the realm of finer clothes. Many of my friends were older, had jobs, no student debt (yet), and a taste for the finer things- one paycheck at time. A love of fashion and making the dollar stretch is all part of my "drama family's" love and joy.
One particularly fun rehearsal for You Can't Take it With You resulted in the utterance of "Oh my goodness, J.Crew!" instead of "Oh my goodness, G Men!" 
I am glad to say that between sales and student discounts, I have never bought anything full price. Many of J.Crew's pieces have been added to my wardrobe and remained for years, much like I think this latest purchase will.
I was able to purchase the following J.Crew clutch using a 25% off J.Crew factory Gilt City voucher, and spent way under the price listed now.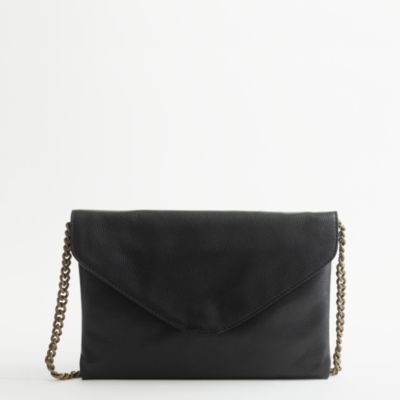 Clutch photo and purchasing power found here
Needless to say, the rest of my tax return will go to paying off student loan debt, but I'll look pretty good on the town with this classic piece!